Been a bit since I last posted; sorry about that. But there'll be another Inktober post coming up soon! Well, this post is bound to be ramble-y. Here we go. Phew.
I've officially submitted my college application—including having an in-person totally-not-scary interview with the provost—and am currently waiting to see whether or not I've been accepted. The thing is, I'm not totally sure how I'll know if I am. Will they send me a letter? An email? And will they tell me if I haven't been accepted?! *sigh* I don't know. I really, really hope they'll accept me, though. From their architecture to their curriculum to the president's office, I love everything about this college. And to be honest, if my application is rejected, I don't have a backup plan, so…
On the note of waiting, I've been checking the mailbox every day to see if The Archer's Cup has arrived yet. Spoiler: it hasn't, which bugs me since other preorder-ers have received their copies. Why haven't I?! *sigh* It's hard to wait. Especially since it'll hopefully be coming with a bookmark and sticker. *looks wistfully at that empty space in my sticker journal* But yeah, I'm excited. I'm always excited when it comes to The Green Ember. And on that note, I've been re-reading some of the other Green Ember books; the Tales of Old Natalia prequels specifically. I'll always choose history over current events, whether fictional or nonfictional, so I love Black Star and Wreck and Rise for that reason. Hurry up with Dragon War, S. D. Smith! 😛
Oh, and I discovered today that when eaten together, dried mangoes and cherry tomatoes taste like green olives. Don't you love discovering weird food combinations like that? XD
We watched the first episode of Season 2 of The Mandalorian last night, and… Well, I'll just say there was something of an intriguing twist at the end. Up until that point, I was feeling like it had been a pretty mediocre first episode, but then… Yeah. Watch it!
We also watched Gladiator a couple days ago, which makes three Joaquin Phoenix movies (The Village and Signs being the other two) we've seen in a course of three-ish weeks. I kind of touched on this a couple posts ago, but man, I just really like Phoenix as an actor. He's so talented and versatile! His characters—Lucius Hunt in The Village, Merrill Hess in Signs, and Commodus in Gladiator—are all vastly different, and he totally owns it on all of them. (Plus he's Kenai in Brother Bear, one of my all-time favorite movies, but I won't go down that rabbit hole. Heh.)
Also, can we talk about how epic ancient Roman dress was?! All the white and gold and leaf crowns! Why can't we dress like that nowadays?! Okay, I'm done.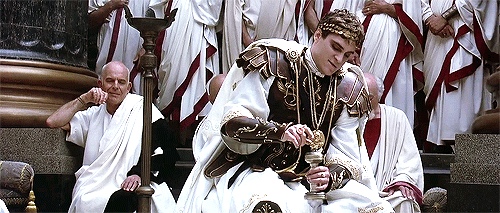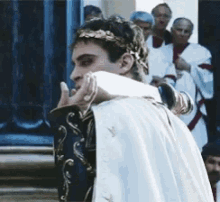 We're taking a trip to San Antonio next weekend, where we'll stay a couple nights in a hotel we all fell in love with last year after having a short stay there for a conference. I'm super excited about it, because it feels like forever since we went on a trip of any kind, and it's fun to do something outside our normal schedule. The drive up to San Antonio through Texas hill country is always so beautiful, especially in the early morning, so I'll be taking lots of pictures to post later. ❤
Speaking of trips, I've largely spent this past week reminiscing about our trip to Italy last October. (This time last year, we were in Rome!) Even though I think England will always be my European home-away-from-home, there was something about Italy that really made me appreciate the beauty and ancientness of our world. Having hot chocolate at Florian's in San Marco Square in Venice. Dipping my toes in the Mediterranean Sea in Cinque Terre. Marveling at the magnitude of da Vinci and Michelangelo's Renaissance in Florence. Visiting Paul's prison cell and gazing up at ancient Roman ruins—engraved with the same words I'd become so used to translating in my Latin curriculum—in Rome.
Thinking back on it all now, it's amazing how much I took for granted when I was actually standing there, on Italian soil, surrounded by so much history. And although I think I've had my "been there, done that" moment with Rome (save for the Colosseum and Roman Forum), I'd gladly return to Venice (my personal favorite; it was so fun to explore), Cinque Terre, and Florence in a heartbeat, as well as visit other parts of Italy. Here's hoping there's another Europe trip in our not-too-distant future! Man, apparently I really need to make a post on our trip. Just listen to me. I can't hush up.
I've started Christmas shopping. And wrapping, which is more fun than shopping. *sly smirk* And the weather lately has been absolutely lovely. And Foxhunt is going well (I need to make a post on that, too). Oh, and I'd like to say that I'm very irritated with Warner Bros. and Covid for not putting out another Fantastic Beasts movie this year. There'd better be one next year. I need my Wizarding World fix. *twirls wand threateningly*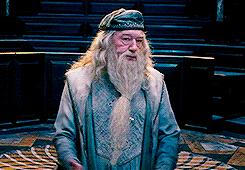 Oof, I'm done. Got mummy dogs to make! Happy Halloween!
Níl deireadh leis anseo,
Havalah Ruth Peirce