Happy February, everyone! Valentine's Day is coming up quickly, isn't it? (I feel like 2021 as a whole is going so fast already. Anybody else feel that way??) I'm one of those people who has always made valentines and probably always will make valentines, although my audience has, granted, diminished significantly as I've gotten older. (I don't send valentines to boys anymore, for example. For obvious reasons.)
But that doesn't mean I enjoy Valentine's Day any less! Not only is the holiday a super fun concept (with a cool background), but there are so many awesome ways to modify it and celebrate it according to your current relationships. This year, my celebrations include a very special Valentine's Day period drama tag. This tag was created by Heidi @ Along the Brandywine, and it looks super fun. Very gushy and lovey-dovey and all-around Valentine's-y. ;P
Let's get started!
Just as a disclaimer, this tag does contain spoilers for several different period dramas. If you're okay with that, then please, read on! 🙂
The questions
1 | Your current three (or up to five!) favorite period dramas?
Hmm. I'll stick with three favorites, since after that it gets hard to rank them. XD
The 1995 Pride and Prejudice miniseries is my all-time favorite period drama, and probably always will be. I first saw it in 2018 and have yet to see a period drama that has definitively usurped its top spot. The 2008 Little Doritt miniseries is my current second placer, and the 2019 Little Women film takes third. If you haven't seen any of these, you need to. Seriously. Go and get them all from the library at the next possible opportunity. You won't regret it.
2 | What would you recommend to someone who's never seen a period drama as a starter?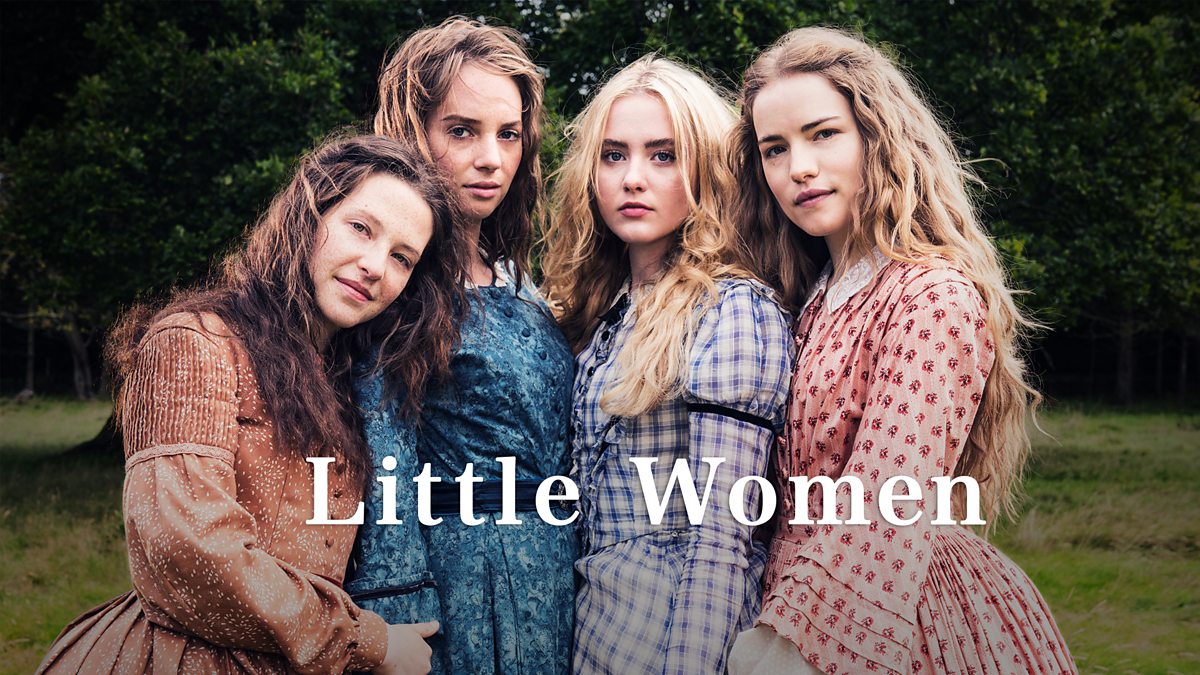 The 2017 Little Women miniseries, perhaps? It's entertaining, largely clean, and chock-full of the sunlit sweetness and attention to detail that every good period drama should have. Also, it's not super intense, which makes it a good choice for younger viewers or, in this case, I guess, someone who isn't used to the shocking energy and emotion that seems to come along with most period dramas.
3 | A favorite couple that wouldn't be included in answer #1 and/or a favorite secondary character romance?
Oof… I'd have to go with Margaret Hale and John Thornton from the 2004 North and South miniseries. I can't say exactly why, which probably means I need to watch the series again, but I remember just really loving their relationship and being irritated that the series ended basically immediately after they finally got together. XD
Valentine de Villefort and Maximilien Morrel from the 1998 The Count of Monte Cristo miniseries win favorite secondary character romance. They're one of those couples that feels so perfect, like it's so obvious they were made for each other.
4 | What do you consider foundational qualities for a healthy romance? 
Ooh, I did a study on this a couple years ago, actually. *digs around for a certain set of notecards* Aha, here we are.
I believe patience, respect, honesty, kindness, faithfulness, grace, trust, supportiveness, and sensitivity are all crucial components to a Godly and successful romance/marriage. I also think it's important to have the same political/religious views and a similar sense of humor as your boyfriend/girlfriend/spouse. I am happy to say I do see these traits in many of the romantic relationships presented in period dramas.
5 | Worst villain/antagonist?
Monsieur Rigaud from Little Doritt, hands down. Most period drama villains are plenty slimy, but can be managed easily enough. Not so with Rigaud. Why? Oh, being a creepy and conniving seasoned murderer might have something to do with it. XD
6 | A favorite proposal scene?
*snorts* All of them? XD
Mr. Darcy's famous first proposal to Elizabeth Bennet in both the 1995 and 2005 versions of Pride and Prejudice is what first comes to mind (I love seeing haughty guys flounder in the face of their feelings), but I also love Edward Ferrars' proposal to Elinor Dashwood in the 1995 film version of Sense and Sensibility. It's so earnest and sweet. ❤
7 | Favorite period drama characters based on a real life couple?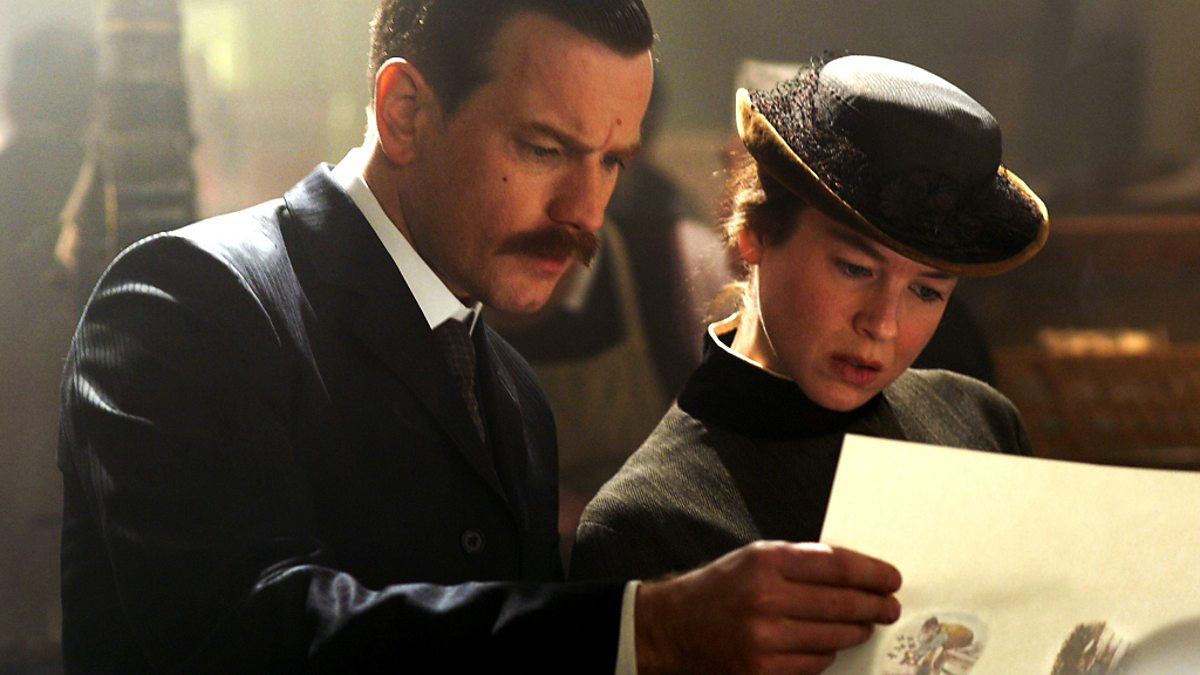 Beatrix Potter and Norman Warne from Miss Potter! Although, to be honest, I love Beatrix's relationship with William Heelis as well (I love when childhood friends get together). She's got good taste all 'round, apparently. XD
8 | Any classic b/w period dramas you like?
Nope. XP I know they're out there, and honestly I should probably see some (especially the Austen ones, for crying out loud), but I unfortunately am just not a fan of black-and-white movies. *shrug*
9 | Most mature romance in a period drama? (mature as in age and/or characters who are consciously and wisely ripened by life experience, etc.)
Amy Doritt and Arthur Clennam from Little Doritt are the obvious choice for me here. Amy is young, but she is kind, patient, steadfast, and wise. Clennam is a good deal like her, albeit older and therefore wiser. XD Their similarities, so harmoniously twined with a handful of passionate differences, make them such a beautiful "old soul" couple in my mind. I expect them to have a long and successful marriage. ❤
10 | Most excruciatingly long, slow burn romance in a period drama?
Once again, Lizzie and Darcy are the first couple that pops into my head… *sigh* Pride and Prejudice aside, Amy and Arthur again come to mind, and also Mary Thorne and Frank Gresham from the 2016 Doctor Thorne miniseries. I kept waiting for them to get together and it kept. Not. Happening in the most frustrating ways. *facewall* It was so satisfying when Mary finally admitted her love for and consented to being with Frank!
11 | A story that has multiple film adaptations where you love more than one of them?
It would have to be Little Women. I've seen the 1994 and 2019 film adaptions, as well as the 2017 miniseries, and I thoroughly enjoyed all three. Even though in my opinion they all fall short of the book, they still have their individual virtues.
12 | A book you think needs to be made into a film (or a new adaptation)?
For a book that needs to be translated to the screen: Romanov by Nadine Brandes, please, please, please! (Hello? Are there any filmmakers reading this?! XD) I finally got around to reading it after hearing tons of great things about it, and I am so glad I did. This book broke me, y'all. (It broke my mom, too.) Ivan! Maria! Zash! Alexei! *screams out of pure feels* Yeah, Romanov basically hit everything I love about historical fiction. It just *that Pacha meme* (In fact, I might be posting a full review on the book soon!)
As for a period drama that needs a new adaption, that's easy: A Tale of Two Cities by Charles Dickens. There hasn't been a screen adaption of this amazing book since 1989. 1989! Why?! *sigh* But I've been there, said that. I digress (for now).
Now, I shall tag Mia @ Windows to Mia to participate in this lovely tag! (Mia, if you're not interested, that's totally fine 😉 ) And anyone else who wishes to join in is welcome to do so, of course!
Thanks for reading! Have you seen any of the period dramas I mentioned? Which do you like best? (P.S., Heidi's Valentine's Day Period Drama Blog Party is going on now! Be sure to check it out!)
Níl deireadh leis anseo,
Havalah Ruth Peirce